Howard Middleton-Jones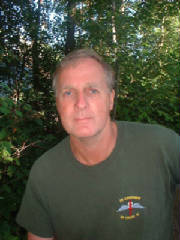 Author, investigative archaeologist and Egyptologist and frequent visitor to Egypt, Howard is well known on the conference circuit, presenting talks on the mysteries of our ancient Origins.
Howard was born in South Wales UK, and received his education at the Universitry of Wales Swansea and Oxford University England.
He has two grown up daughters, and now shares his life with his philosopher partner Jenni. They live in the old sea fishing village of Mumbles near Swansea, South Wales.
James M Wilkie

For over 25 years, James Wilkie has worked towards understanding secrets contained in the pyramids at Giza. Through his research and his many travels, he discovered that there were many sources that appeared to be pointing him in a specific direction. It was then through meticulous research that he was able to correlate and analyze these numerous sources of information that brought him to his present conclusions that are presented herein.
James lives in Winnipeg Manitoba, Canada.